Did you know there is a chapter 151?
I didn't until I found it on Sefaria.org
According to them this psalm, which never made it into the Tehillim, is attributed to King David himself after he had slain the Giant goliath.
Take a look and let me know what you know/ what you think in the comments below.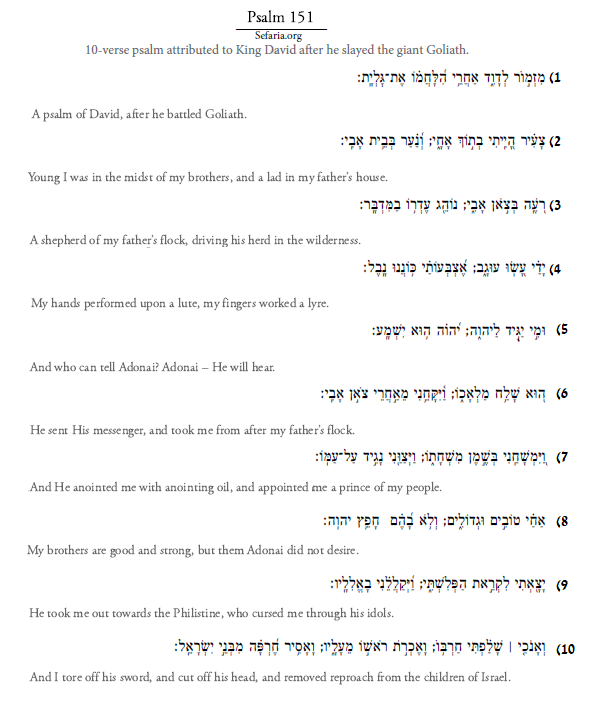 Toda!