Put On Tefillin for Israel was a campaign started as a joke by my friend Ezzy Duchman who was traveling on the west coast.
The idea was to have a Tefillin booth at rallies and events with a big sign P.O.T. 4 Israel. (this was before smoking pot was so acceptable)
It was a perfect marketing strategy I thought because you first reel them in with the 'provocative' banner and then "make the sale" – in this case it would be to Put On Tefillin for Israel, for G-d etc.. and that G-d is good and only good.
The idea stuck in my head and recently I've decided to try to revive it.
Be"h. below is a picture of the new pamphletes, which I have different ideas for. If you have any ideas or suggestions, please let me know.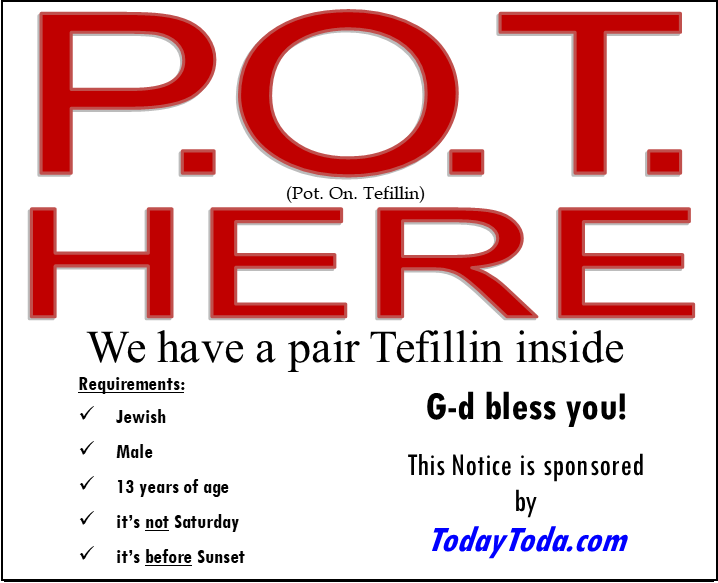 Feel free to print and post one in your shop or place of business and may G-d bless you!